The government pledges to support first-tim buyers and the housing market
Housing minister Christopher Pincher says that the government's housing market interventions have done a lot to help first-time buyers and support the housing market.
The Tory MP says that the government is determined to do everything it can to continue to help people gain a first foot on the housing ladder.
In a column for Zoopla, published yesterday, he highlights that there are now fresh options for first-time buyers, pointing to the 5% deposit mortgage guarantee scheme introduced this week.
He wrote: "In a year that has tested us like no other, we have never felt more of a connection to the place we call home and the sense of security and comfort that comes with it.
"Recent polling has revealed that the desire for home ownership has increased during the pandemic with many people looking to take their first step onto the housing ladder.
"We recognise the challenges facing prospective first-time buyers and for many that dream of home ownership feels out of reach.
"That is why this week applications have opened for our 95% mortgage guarantee scheme – just one of a range of flexible home ownership schemes introduced by this government.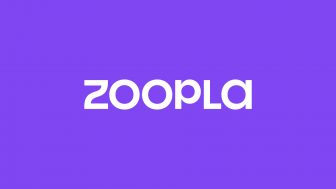 "Polling has revealed that 69% of private renters and 63% of people living at their family home struggle to find many mortgages with a low deposit.
"This will enable more households to access mortgages on both new-build and existing homes, without the need for large deposits.
"First-time buyers will be able to purchase a home with only a 5% deposit – meaning they can purchase their home having saved a smaller amount upfront.
"As we build back better from the pandemic, we are determined to do everything we can to support first-time buyers and the housing market.
"We are building more homes – in 2019 a pledge to build 300,000 new and attractive homes a year was announced with an investment of over £12bn in affordable housing over the next five years – the largest investment in a decade.
"Extending the aspiration of home ownership is a central mission of this government. The 95% mortgage guarantee scheme is another step in levelling up the country and bridging the home ownership divide."