Stamp duty holiday has revived the housing market
More than £171bn worth of residential property was sold across England and Wales last year despite the Covid-19 pandemic, new research shows.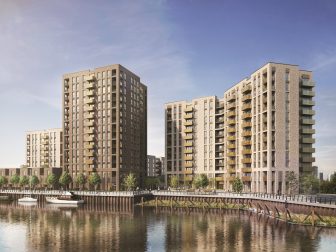 Fresh analyses all residential property sales to complete via the Land Registry between January and December of last year, to see just what impact the current stamp duty holiday has had on the market, found that a total of £171.7bn worth of residential property sold in 2020.
This is a rather respectable performance given the tricky landscape posed by the pandemic, although this is a 38% decline on the amount recorded in 2019, according to the study carried out by Keller Williams.
Despite a dip in market activity, London continues to dominate when it comes to most valuable pockets of the property market.
Westminster saw the highest sum of property sold prices, with £2.9bn worth of residential bricks and mortar sold in 2020. Kensington and Chelsea came second with £2.7bn worth of property sold, while Wandsworth was the third most valuable home selling hotspot with a total of £2.5bn worth of property selling last year.
With a  total of almost £2bn in property sold over the last year, Cornwall is the most valuable market outside of the capital. Birmingham also ranked high with £1.8bn in property sales throughout 2020.
Leeds (£1.75bn) Bournemouth, Christchurch and Poole (£1.7bn), Wiltshire (£1.5bn), Bristol (£1.45bn), Dorset (£1.45bn) and Cheshire East (£1.4bn) also ranked as some of the most valuable areas of the property market outside of London.
Ben Taylor, CEO of Keller Williams UK, commented: "Despite the radical market turn around spurred by the reopening of the property sector and the introduction of a stamp duty holiday, Covid has clearly had a lasting impact on the market in 2020.
"While the average house price has surged this year, a 38% reduction in the total value of property sold demonstrates the detrimental impact the pandemic had on market activity over the last year.
"This is even more significant when you consider that it's compared with a 2019 market that was already operating sluggishly due to Brexit uncertainty.
"However, when considering all of these factors, it makes the late rally shown by the property market in the wake of a stamp duty holiday introduction all the more impressive. To think that this market revival still saw £171.7bn worth of residential property sold in what is a relatively short period of time is actually quite remarkable."
England and Wales
2019
2020
Change
Total sum of property sold
£277,490,140,743
£171,670,833,785
-38%
Data sourced from the Land Registry Sold Price Records (Jan 2020 to Dec 2020)
 
 
 
 
Table shows the top 20 areas to have seen the largest sold price sum of property sold
 
District
Median sold price
Total sum of property sold
 
CITY OF WESTMINSTER
£950,000
£2,943,088,454
 
KENSINGTON AND CHELSEA
£1,270,000
£2,686,441,764
 
WANDSWORTH
£655,000
£2,514,098,748
 
CORNWALL
£240,000
£1,984,888,965
 
CAMDEN
£780,000
£1,856,469,571
 
BIRMINGHAM
£180,000
£1,770,788,359
 
LEEDS
£185,000
£1,754,133,158
 
BROMLEY
£460,000
£1,747,027,590
 
BOURNEMOUTH, CHRISTCHURCH AND POOLE
£290,000
£1,719,482,316
 
BARNET
£540,000
£1,699,882,208
 
LAMBETH
£550,000
£1,691,080,834
 
RICHMOND UPON THAMES
£676,000
£1,609,154,142
 
HAMMERSMITH AND FULHAM
£765,000
£1,544,470,757
 
WILTSHIRE
£270,000
£1,534,911,451
 
CITY OF BRISTOL
£285,000
£1,454,265,744
 
DORSET
£299,000
£1,451,908,502
 
CHESHIRE EAST
£220,000
£1,406,148,108
 
CROYDON
£390,000
£1,310,803,894
 
ELMBRIDGE
£600,000
£1,278,730,756
 
SOUTHWARK
£532,000
£1,194,475,137
 
Data sourced from the Land Registry Sold Price Records (Jan 2020 to Dec 2020)