Property industry left disappointed as chancellor fails to extend stamp duty holiday
The property industry was left disappointed yesterday after a hoped-for extension to the current stamp duty holiday deadline failed to materialise in the chancellor's spending review.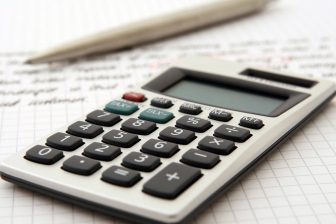 Estate agents, surveyors and solicitors were among those hoping that the chancellor would extend the deadline beyond 31 March to help stimulate the housing market next year.
"We, along with others in the industry, had called on the government for an extension of the tax holiday," said Martijn van der Heijden, chief of strategy at Habito.
But Rishi Sunak chose not to include any stamp duty changes for property buyers in yesterday's speech.
"Understandably, the spending review focused on funding for public services in light of the ongoing Covid-19 pandemic, even if the property industry had hoped that the chancellor would use the address to provide clarity on issues such as the stamp duty holiday and proposed changes to capital gains tax," said Neil Cobbold, chief sales officer at PayProp.
There have been widespread calls for the stamp duty holiday to be extended in recent weeks, amid fears that a high number of buyers will fail to complete before the 31 March deadline.
Rob Houghton, CEO of reallymoving, commented: "Thousands of homebuyers up and down the country are facing the prospect of missing out on the stamp duty holiday if their purchase doesn't complete by 31st March.
"In practical terms we will see a rapid worsening of the current bottleneck in the conveyancing process as everyone rushes to complete by the deadline, with many transactions inevitably delayed as solicitors struggle to cope. This will cost buyers thousands in stamp duty they haven't budgeted for, in many cases making the move unaffordable and causing chains to break down."
"Extending the holiday would have helped support the housing market, promote economic activity and preserve people's financial security at a critical time," he added.
Although it comes as no major surprise that an extension to the stamp duty holiday was not referenced by Sunak yesterday, greater clarity is still needed with the stamp duty holiday deadline just four months away.
Bryan Mansell, co-Founder at Gazeal, commented: "An extension to or gradual tapering off of the stamp duty holiday would help to ensure that consumers don't miss out on significant tax savings and the pressure on property professionals is reduced. Extra breathing space would also help the industry to work through a huge backlog of transactions built up in recent months.
"What's more, an extension to the stamp duty holiday would help to stimulate the housing market throughout 2021 when it will be up against tough economic conditions. Further stamp duty measures could also help to avoid a sharp drop-off of property supply and demand in April."
"Whether or not the government intends to extend the tax break beyond next March, a decision needs to be made public soon so that estate agents, conveyancers and consumers can prepare for what is ahead."