Impact assessments of Brexit on the UK dont exist
The government has not carried out any impact assessments of leaving the EU on the UK economy, Brexit Secretary David Davis has told MPs.
"There's no sort of systematic impact assessment," Mr Davis told the Brexit committee.
He said the government had produced a "sectoral analysis" of different industries but not a "forecast" of what would happen when the UK leaves the EU.
A "very major contingency planning operation" is in place, he added.
Committee chairman Hilary Benn asked whether impact assessments had been carried into various parts of the economy, listing the automotive, aerospace and financial sectors.
"I think the answer's going to be no to all of them," Mr Davis responded.
When Mr Benn suggested this was "strange", the minister said formal assessments were not needed to know that "regulatory hurdles" would have an impact.
"I am not a fan of economic models because they have all proven wrong," he added.
---
'Davis sounded frazzled' - by the BBC's Norman Smith
David Davis has probably not done the Brexit cause a huge bundle of good this morning. First, his frank admission that no impact assessments have been completed will inevitably be seized on by critics to argue Team May simply haven't done the basic spadework.
Second his suggestion that he doesn't have the resources for this, and anyway some of the work his officials have done wasn't much good, is hardly a ringing endorsement of his Brexit department.
Third, Mr Davis probably didn't help his own reputation by telling the committee he had been handed two chapters of the 850 pages of analysis but hadn't read them. At times Mr Davis even chided the committee over the time they were taking.
Fair enough the Brexit secretary had a cold - but at times he sounded thoroughly frazzled and cheesed off. Not a great look.
---
There has been a long-running row over the government's Brexit studies and their publication.
A year ago Mr Davis said his department was "in the midst of carrying out about 57 sets of analyses" on different parts of the economy.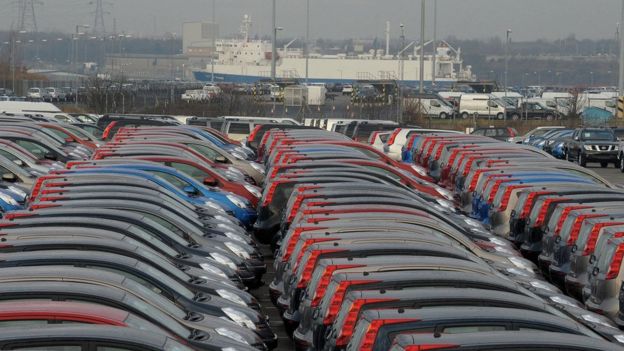 On 1 November MPs passed a motion to release "Brexit impact assessments" to the Brexit Committee of MPs. In response, the government said this motion "misunderstood" what the documents actually were, but has since provided an edited set of reports to the committee.
Mr Davis told the MPs this represented "getting as close as we can to meeting what we took to be the intent of Parliament".
A "quantitative economic forecast of outcome" does not exist, he said.
"That is not there. We have not done that.
"What is there is the size of the industry, the employment and so on."