Government urged to raise nil rate band of stamp duty to 300 000
Raising the nil-rate band of stamp duty to £300,000 and introducing government-backed guaranteed mortgages could be key to economic recovery, according to David Hannah, principal consultant of Cornerstone Tax.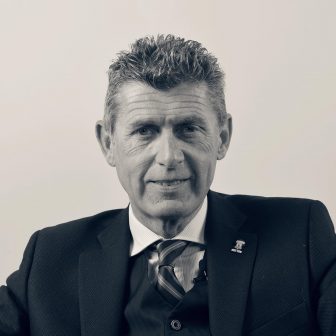 The stamp duty holiday, which is due to end at the end of next month, has provided a welcome reprieve to first-time buyers.
Research shows that roughly half of all home purchases during the second half of last year came from first-time buyers, following a fall of 13% in the first half of 2020, thanks largely to the tax break. 
Despite this help, research from Cornerstone Tax shows that almost a fifth – 18% – of first-time buyers have only been able to get on the property ladder because of the recent stamp duty holiday.
Based on its finding, Hannah believes that the picture is rather bleak for the younger generation. To help remedy this issue, he is calling on the government to raise the nil-rate band of stamp duty and introduce guaranteed mortgages
Hannah said: "The approaching end of the stamp duty holiday is already having a profound effect on the property market, sale collapses are approaching record highs and solicitors and the drop in first-time buyers seen in the first half of 2020 could be set to return if nothing is done."
Given that more needs to be done to help get people get on the property ladder, the tax expert believes that government-backed purchase mortgage guarantees for borrowers would be a good way to reinstall confidence in the lending market.
He explained: "If the terms of these guarantees were for five years, for example, the inflation of the housing market during the medium term would wipe off any negative equity on those properties. This would give the market some security again, help buyers, and keep the market moving post the holiday."
Alternatively, raising the nil-rate band of stamp duty, to somewhere around £300,000, would benefit the majority of buyers without affecting a large amount in tax revenues, which Hannah believes "is obviously key to the recovery of public finances".
He added: "These statistics demonstrate the importance of keeping the market moving to other sections of the economy and first-time buyers, those likely to spend less than £300,000, are the driving force behind this movement. 
"Home ownership is key to the UK economy, upward mobility and the aspirations of many that are currently struggling to get on the property ladder. Not only this but making it easier to move house without being penalised for doing so will make it easier to move to areas of growth and where jobs are. Especially important as we see a de-urbanisation and migration away from cities in the wake of the pandemic."