Government expresses sympathy for landlords but offers no greater support
The Leader of the House of Commons, Jacob Rees-Mogg, has expressed sympathy for buy-to-let landlords that have been adversely affected by the Covid-19 pandemic, especially those who have tenants in rent arrears, but insists that sufficient measures are in place to support them.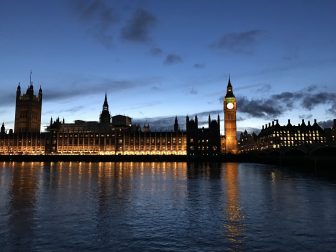 Speaking in the Commons, Conservative MP Robert Syms called for a debate on residential landlords in the private rent sector, after stating that the sector was "very unhappy".
He pointed out that those who invest in buy-to-let "provides valuable property for people, yet throughout this crisis landlords have been prevented from managing their properties and evicting people, even those with arrears from well before the crisis".
He highlighted the fact that many landlords have been unable to evict people exhibiting antisocial behaviour and causing distress to other tenants because of restrictions the government have imposed.
"Some people who could pay rent are not paying rent, but some of the residential landlords are still having to pay mortgages," he told MPs. "This is a troubled sector and we should explore all the issues and have a full debate."
Responding to the question, Rees-Mogg said he was "not unsympathetic" to the situation many landlords find themselves in.
But he told MPs that the package of government covid measures in the PRS "strike the right balance between prioritising public health and supporting the most vulnerable renters", while ensuring that landlords can get access, and exercise their rights, to justice.
He continued: "The stay on possession proceedings was lifted on 21 September, and landlords can now take action on possession claims through the courts. Although we have laid regulations to require bailiffs not to enforce evictions until 11 January, there are exemptions—this is important—for the most serious cases, such as antisocial behaviour and illegal occupation.
"We are grateful to landlords for their forbearance during this unprecedented time. Some may have been able to benefit from postponements of mortgage payments, which have been made available, but we strongly encourage tenants in all relevant government guidance to pay their rent or to have an early conversation with their landlord if they have any difficulty doing so."